Cadet Shivraj Singh Pachhai Studied at Sainik School Ghorakhal (Uttarakhand) from 2015-22
Sainik School Latest News: In a very positive outcome for the legacy of Sainik Schools, Cadet Shivraj Singh Pachhai, who was School Captain of Sainik School Ghorakhal in 2022, has achieved 1st Rank in NDA & NA (1) EXAM 2023 in final merit list out of 628 candidates, who have qualified on the basis of the results of the Written Examination held by the Union Public Service Commission on 16 April 2023 and the subsequent Interviews held by the Services Selection Board, of the Ministry of Defence for admission to the Army, Navy and Air Force wings of National Defence Academy for the 151st Course and Naval Academy for the 113th Indian Naval Academy Course (INAC). Get latest Sainik School updates here. (Sainik School Ghorakhal Cadet tops NDA & NA (1) 2023 Merit list)
Cadet Shivraj Singh Pachhai, an alumnus of Sainik School Ghorakhal, has not only displayed exceptional dedication but has also emerged as the topper in the highly esteemed National Defence Academy (NDA) examination. This remarkable achievement has filled the Principal of the school, Group Capt VS Dangwal, with immense pride and happiness. He has emphasised that this result not only reflects Cadet Shivraj's remarkable potential but also highlights the strong leadership skills nurtured in the cadets at Sainik School Ghorakhal.
Shivraj's journey to Sainik School Ghorakhal began in the picturesque rural area of Munsiyari (UK) where he grew up. Coming from humble beginnings, Shivraj's father, Bhagat Singh, works as a teacher at Pachai Government School. This background adds further significance to Cadet Shivraj's achievement, as it exemplifies the power of perseverance, hard work & determination.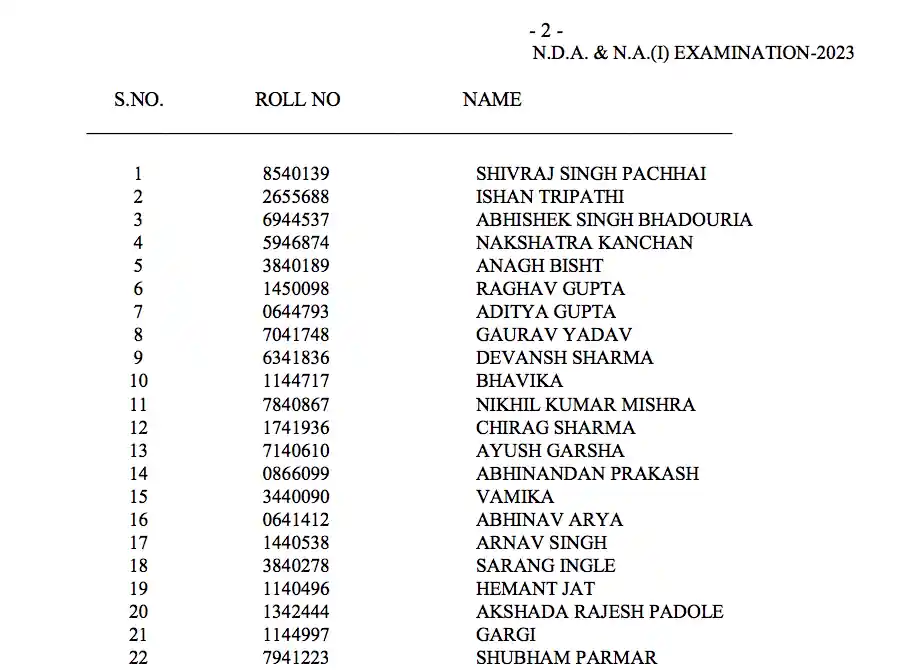 The recognition of Shivraj's outstanding performance at the NDA examination serves as an inspiration to countless aspiring young individuals from similar backgrounds. It showcases that with the right blend of guidance, opportunities, and an unwavering spirit, dreams can indeed be turned into reality. Cadet Shivraj's success story stands as a testament to the exceptional education and nurturing environment provided by Sainik School Ghorakhal.
The faculty, staff, and fellow students at the Sainik School are elated and join in congratulating Cadet Shivraj Singh Pachhai on his remarkable achievement. It is indeed a moment of great pride, not only for him but for the entire Sainik School community. (Sainik School Ghorakhal Cadet tops NDA & NA (1) 2023 Merit list)
Know about All Old Sainik Schools in India