Sainik School Khara Kheri (Fatehabad), Haryana Complete Admission Information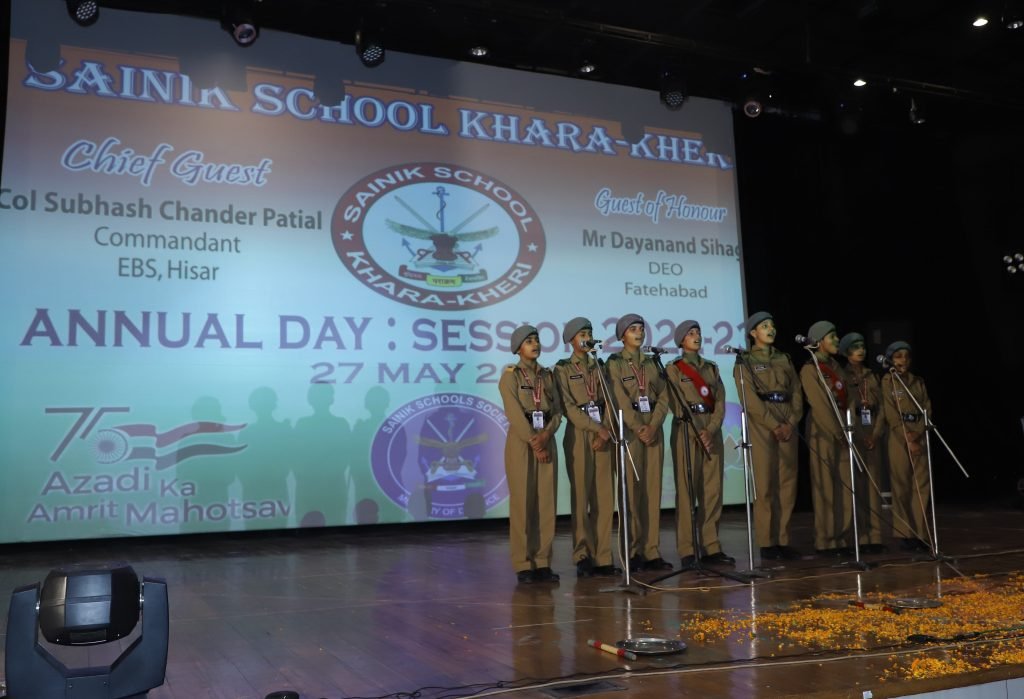 History of Sainik School Khara Kheri as Royal International Residential School
New Sainik School Khara Kheri was established as Royal International Residential School in 2009. It is located at VPO Khara Kheri, District Fatehabad, Haryana. Spread across 18 acres it has a beautiful campus and well developed infrastructure including Modern Classrooms, Comfortable dormitories & spacious playgrounds.
Sainik School Khara Kheri is headed by the highly experienced and dedicated School Commandant, Colonel DV Nehra (Retd). With a rich background of serving in the Indian Army for multiple decades, Colonel Nehra brings a wealth of knowledge and expertise to the school.
As an alumni of Sainik School Kunjpura, Karnal (Haryana), Colonel Nehra understands the importance of instilling discipline, values, and a sense of patriotism in the young cadets. Under his leadership, Sainik School Khara Kheri is transforming itself to become a beacon of excellence in the field of education.
The school provides a holistic learning environment, focusing not only on academic excellence but also on physical fitness, leadership development, and character building. With modern infrastructure and a dedicated faculty, Sainik School Khara Kheri nurtures young boys & girls and prepares them to become future officers in Indian Armed Forces. Royal International Residential School got approval by Sainik School Society to become New Sainik School Khara Kheri on 25 March 2022.
Fee Structure of Sainik School Khara Kheri (Royal International Residential School)
The annual fee charges for Sainik School Khara Kheri amounts to Rs 1.93 lakh for Academic Year 2023-24. This includes five distinct fee components, as outlined in the above image.
Infrastructure Facilities at Sainik School Khara Kheri
Modern Internet enabled Classrooms
State of the art Computer Lab
English Language Learning Lab
Modern Science Labs
Atal Tinkering Lab
Cadets Mess
Separate Boys & Girls Hostels
Music & Band Practice
Obstacle Course
Well Equipped Library
Infirmary for Basic Medical attention
Developed playgrounds for following sports: Volleyball, Basketball, Football, Hockey, Kho-Kho, Athletics & lots more
Extra Co-Curricular Activities at Sainik School Khara Kheri
Participating in extracurricular activities such as the National Cadet Corps (NCC), inter-house competitions, debate and declamation, speech and dance presentations, and public speaking can have a profound impact on a child's development. Engaging in these activities not only provides students with new experiences, but also helps shape their personality and cultivates essential leadership qualities.
The National Cadet Corps is a well-regarded program that offers students the opportunity to develop discipline, teamwork, and leadership skills. By participating in NCC activities, cadets at Sainik School Khara Kheri gain a sense of responsibility and learn to work effectively in a team. They also acquire essential qualities such as resilience, perseverance, and self-confidence.
Debate and declamation help students develop critical thinking and public speaking abilities. These activities encourage students to research, analyse, and present their views on various topics. By participating in debates and declamations, cadets learn to articulate their thoughts effectively, improve their communication skills, and develop confidence in public speaking.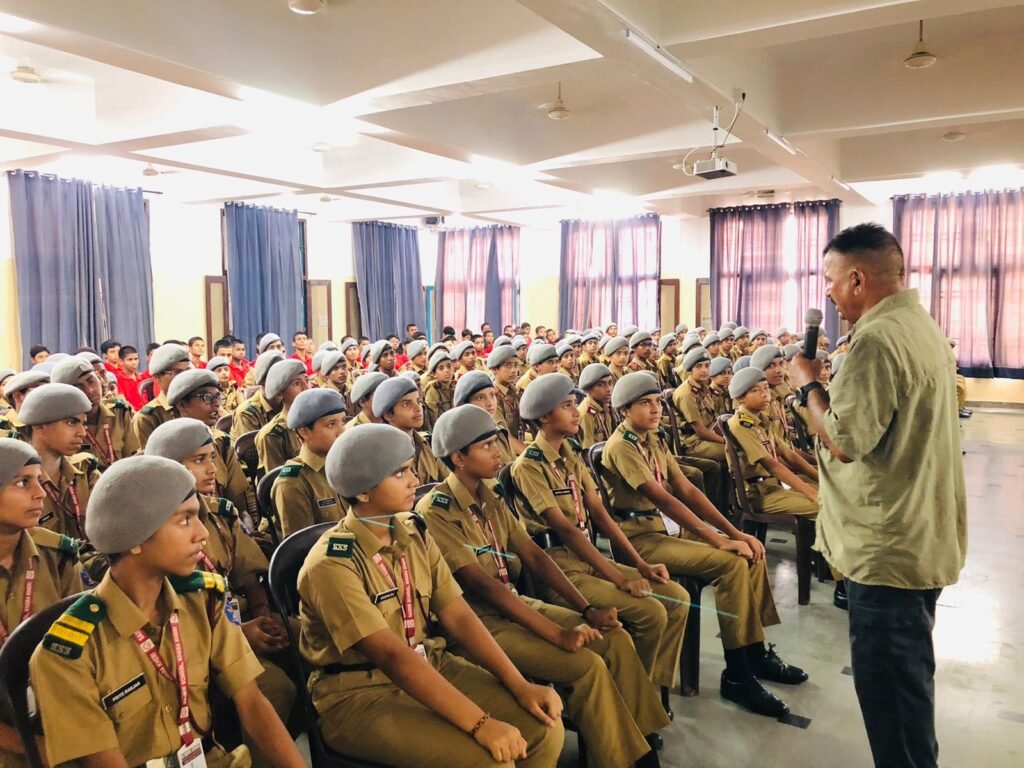 How to Join Sainik School Khara Kheri
Admission to Sainik School Khara Kheri is done via All India Sainik School Entrance Exam every year. Multiple choice question based Written exam is conducted in January, followed by medical exam for short listed candidates. Tentative Timeline for School admission is following:

Release of Admission forms : October / November
Written Exam : First week of January
Declaration of written exam result : Mid-February
Merit List & E-Counselling : 1st Round begins in March

To get complete details for admission, we encourage you to connect with school authorities on following contact numbers:
Address: Royal International Residential School, N.H.9, Khara-Kheri Fatehabad (Haryana)-125048
Email: sskharakheri@gmail.com
Sainik School Khara Kheri Contact Numbers: 9992333546, 9992333547, 9992333548, 7015175615
Click here for Sainik School Khara Kheri Official Website.
Coaching Classes for Sainik School Khara Kheri Entrance Exam
To prepare for entrance exam of Sainik School Khara Kheri, Download 'Sainik School Cadet' app from Google Play store. Complete guidance for entrance exam preparation & medical counselling is provided by expert mentors. You can click on this link to download app.
To download Sainik School Previous year exam papers pdf, click here.