Sainik School Latest News: The IPEV drive reached at Sainik School, Rewa. It was an informative session to inspire Sainik School Rewa (MP) cadets to join the Indian Air Force. Officers from DISHA IAF team interacted with young cadets & enthusiastically answered all their doubts related to IAF especially 'How to be a fighter Pilot?'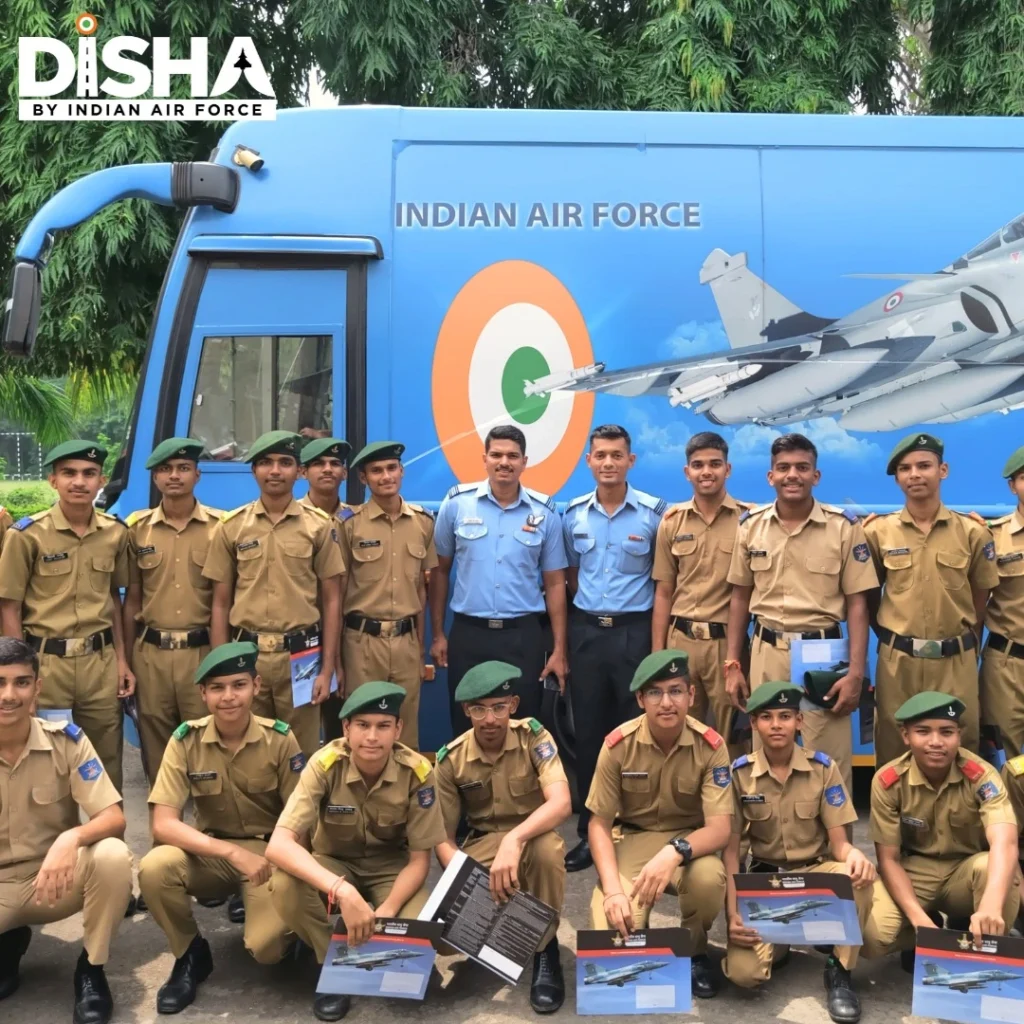 IPEV is a modified Volvo bus which has been modified in to a mobile exhibition on wheels. The IPEV contains the key facets related in to Indian Air Force and the career prospects that are available as an officer in Indian Air Force.
The IPEV has been conceived and fabricated on the premise of "Look, touch and feel" basis wherein one has the opportunity to get a hands-on experience on various elements in the IPEV. Sainik School Rewa cadets were very fortunate to witness & interact with DISHA team to broaden their perspective about life in Armed Forces.
Prepare for Sainik School Entrance Exam 2024
Dabad Academy is a leading name for entrance exam preparation of India's best Sainik Schools. To Know more about Sainik School Admission process, Click here. To Download Free Sainik School Previous year exam papers, Click here. To download 'SainikSchoolCadet' app for Daily Sainik School Live Classes, Click here.