Vedavyasa Vidyalayam New Sainik School Kozhikode Kerala Complete Admission Information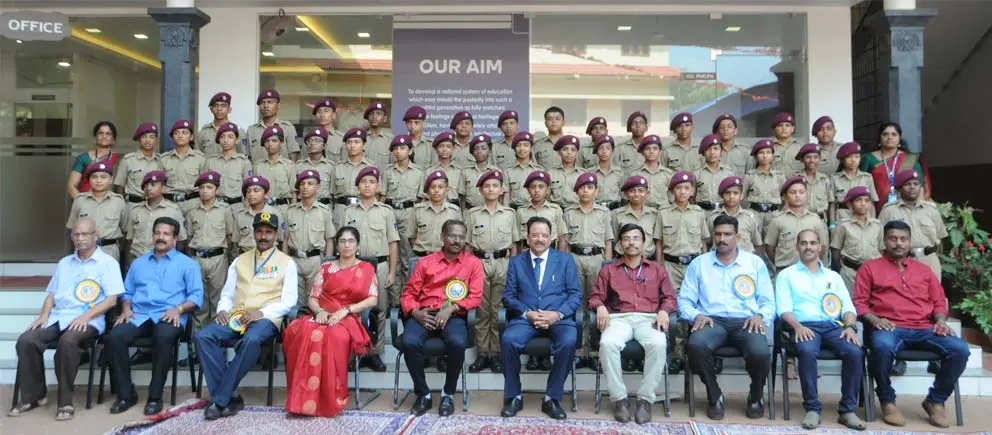 Vedavyasa Vidyalayam New Sainik School was established as 'Vedavyasa Vidyalayam' in Year 1991 by Society 'BHARATHIYA VIDYA NIKETAN KOTTAKKAGN'. School is located at Sri Ramananda nagar, Malaparamba, Kozhikode, Kerala. Vedavyasa Vidyalayam got permission to become New Sainik School on 08 Aug 2022 under MoU with Sainik School Society. School is spread across 6 acres and boasts of good Infrastructure facilities to train & educate cadets. As of 2023, school is running under able guidance of Principal Jyotheeshan M.
Fee Structure of Vedavyasa Vidyalayam New Sainik School Kerala
Academic Year 2023-24: Tuition fee is Rs 40,000/-
Mess (Food) charges is Rs 8000/-
Infrastructure Facilities at Vedavyasa Vidyalayam
Vedavyasa Vidyalayam New Sainik School has modern infrastructure facilities. The school campus is spread across a sprawling 6 acres of land, offering ample open spaces for various extracurricular activities. The lush green surroundings and well-maintained gardens add a touch of natural beauty to the campus.
Apart from the academic blocks, the school also boasts state-of-the-art facilities including:
Maths Lab
Robotics Lab
Biology Lab
English language learning lab
Chemistry lab
Physics Lab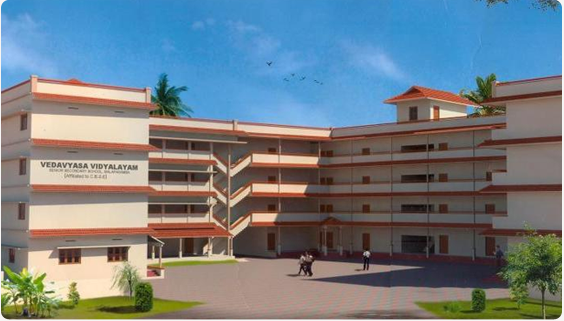 Sports Facilities include:
Basketball Court
Football Ground
Handball
Volleyball court
Badminton Court
Drill Parade Ground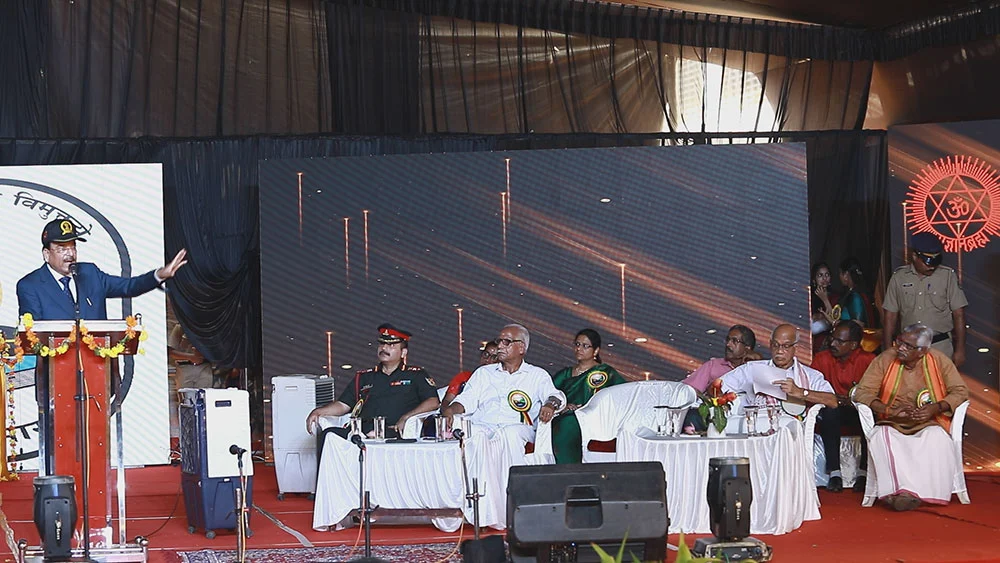 How to Join Vedavyasa Vidyalayam New Sainik School
Admission to Vedavyasa Vidyalayam New Sainik School is done via All India Sainik School Entrance Exam every year. Multiple choice question based Written exam is conducted in January, followed by medical exam for short listed candidates. Tentative Timeline for School admission is following:

Release of Admission forms : October / November
Written Exam : First week of January
Declaration of written exam result : Mid-February
Merit List & E-Counselling : 1st Round begins in March

To get complete details for admission, we encourage you to connect with school authorities on following contact numbers:
Address: SRI RAMANANDA NAGAR, MALAPARAMBA, KOZHIKODE, Kerala, Pincode: 673009
Email: vvvofficer@gmail.com
Vedavyasa Vidyalayam New Sainik School Contact Numbers: 8086745088, ‪+91 495 358 9842‬
Click here for Sainik School Vedavyasa Vidyalayam Kerala Official Website.
Coaching Classes for Admission in New Sainik School Vedavyasa Vidyalayam Kozhikode
To prepare for entrance exam of New Sainik School Vedavyasa Vidyalayam Kozhikide, Download 'Sainik School Cadet' app from Google Play store. Complete guidance for entrance exam preparation & medical counselling is provided by expert mentors. You can click on this link to download app.
To download Sainik School Previous year exam papers pdf, click here.