Vice President is an Ex-Student of Sainik School Chittorgarh (School Number 166)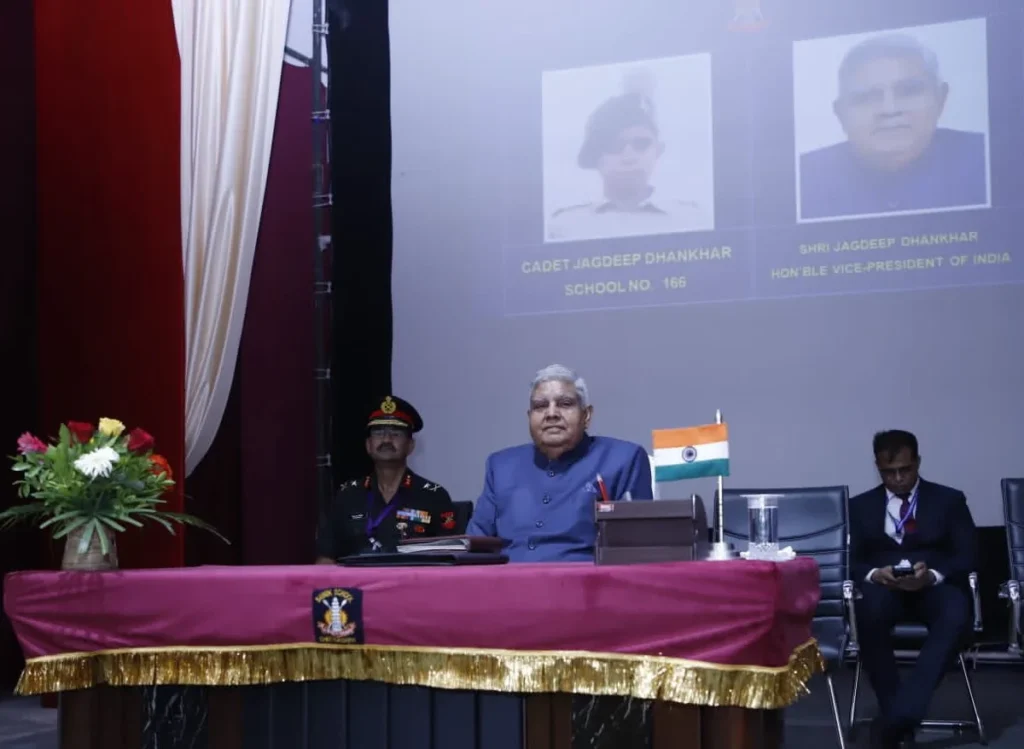 Sainik School News: Hon'ble Vice-President, Shri Jagdeep Dhankhar who is proud ex-student of Sainik School, Chittorgarh visited his alma mater recently. VP was born in village Kithana, District Jhunjhunu, Rajasthan and completed his primary schooling from Kithana government school before joining Sainik School Chittorgarh.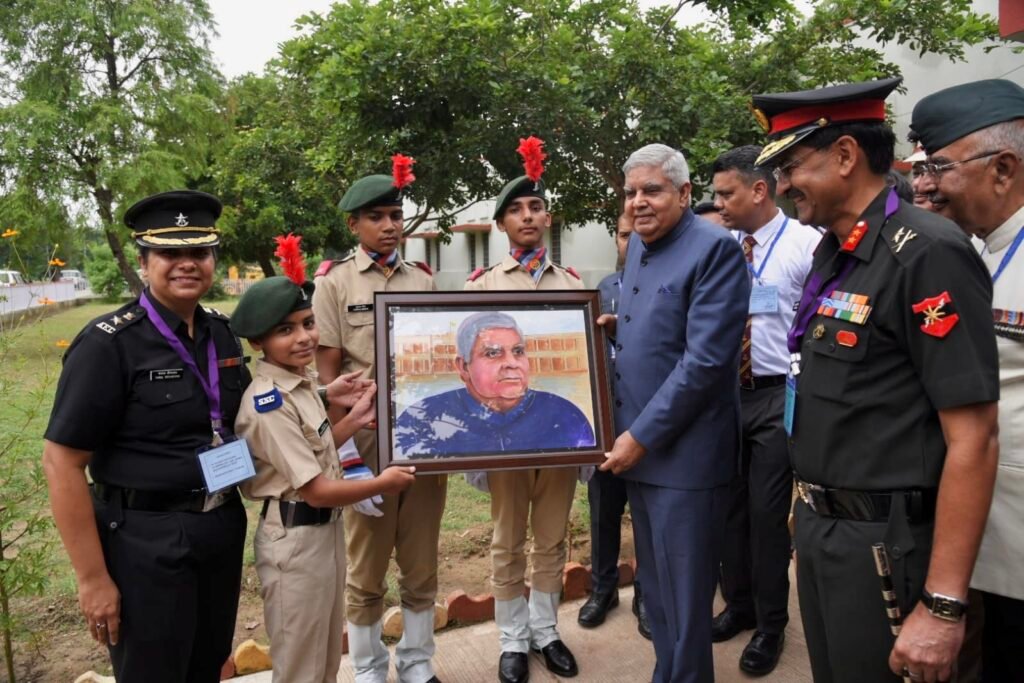 Vice-President also met his old teacher from Sainik School Chittorgarh, Shri Harpal Singh Rathee Ji, and sought his blessings at his residence in Chittorgarh today. Vice President said he is grateful to Rathee Sir for his support and mentorship, both within and outside the classroom.
Vice President Shri Jagdeep Dhankhar gave a very emotional heartfelt tribute to his alma mater Sainik School Chittorgarh (Rajasthan) for giving him necessary environment to reach his full bloom. He said if he had not received training & upbringing of Sainik School Chittorgarh, it is highly unlikely that he would have reached these heights.
"My real birth, my rebirth, was in Sainik School, Chittorgarh. All that I am in the world today, I owe to this school. और इस माटी को मैं सलाम करता हूं।"
Vice President Visits Sainik School Chittorgarh. He advised young cadets that "During my school days, I was constantly worried- what will happen if I don't rank first in my class? I realised much later- heavens would never have fallen! For integrated development, it is important that you are never under tension, never under stress."
Girl Cadets Join Sainik Schools
Vice President rejoiced on the fact that now "Sainik Schools have opened doors to the most significant human resource on the planet- the girls. This is a positive change, and it will be highly impactful in times to come. My special greetings to all our daughters here. You will make us proud."
He also narrated a story of how Lt Col KS Menon Principal Sir truly contributed to his early growth: "I came from a village where English alphabets were not taught till Class 5, and I was admitted to Sainik School, Chittorgarh. I picked up the courage to tell Lt. Col. KS Menon, the Principal: मैं होशियार लड़का हूं, मुझे अंग्रेजी नहीं आती। That gentleman changed my life." Vice President Visits Sainik School Chittorgarh.
Prepare for Entrance Exam of Sainik School Chittorgarh (Rajasthan)
Dabad Academy is a leading name for entrance exam preparation of India's best Sainik Schools. To Know more about Sainik School Admission process, Click here. To Download Free Sainik School Previous year exam papers, Click here. To download Sainik School Cadet app for Daily Sainik School Live Classes, Click here.