Haryana CM Sh Manohar Lal Khattar Reviews I-day Parade 2023
Sainik School Latest News || Drill contingent of Sainik School Khara Kheri had the incredible honour of being the very first contingent to be selected for the March Past on the Independence Day 2023 celebration at Fatehabad, Haryana. I-Day celebration event had Shri Manohar Lal, the esteemed Chief Minister of Haryana, as the Chief Guest.
The selection process was rigorous, as only two drill contingents of students were chosen to participate in this momentous occasion. Alongside Sainik School Khara Kheri, the second contingent was composed of NCC (Junior Division / Junior Wing) cadets from the 'Royal International Residential School Khara Kheri'.
The achievement of receiving the approval to establish a new Sainik School within the campus of Royal International Residential School Khara Kheri is indeed a matter of great pride. The Sainik Schools Society, under the Ministry of Defence, Government of India, granted this prestigious approval on the 25 March, 2022. This development will greatly enhance the opportunities for the youth in the region, facilitating their holistic development and nurturing their potential for a bright future.
The synchronised movements and drill standards displayed by both the marching contingents drew applause from the esteemed audience. Their disciplined and outstanding performance captivated not only the Chief Minister but also the district administration. The credit for the exemplary drill standard achieved by both the contingents goes to the relentless training provided by Nb Ris Devender Singh (Retd), a highly qualified Drill Instructor from IMA Dehradun under Guidance of School Commandant Colonel DV Nehra (Retd).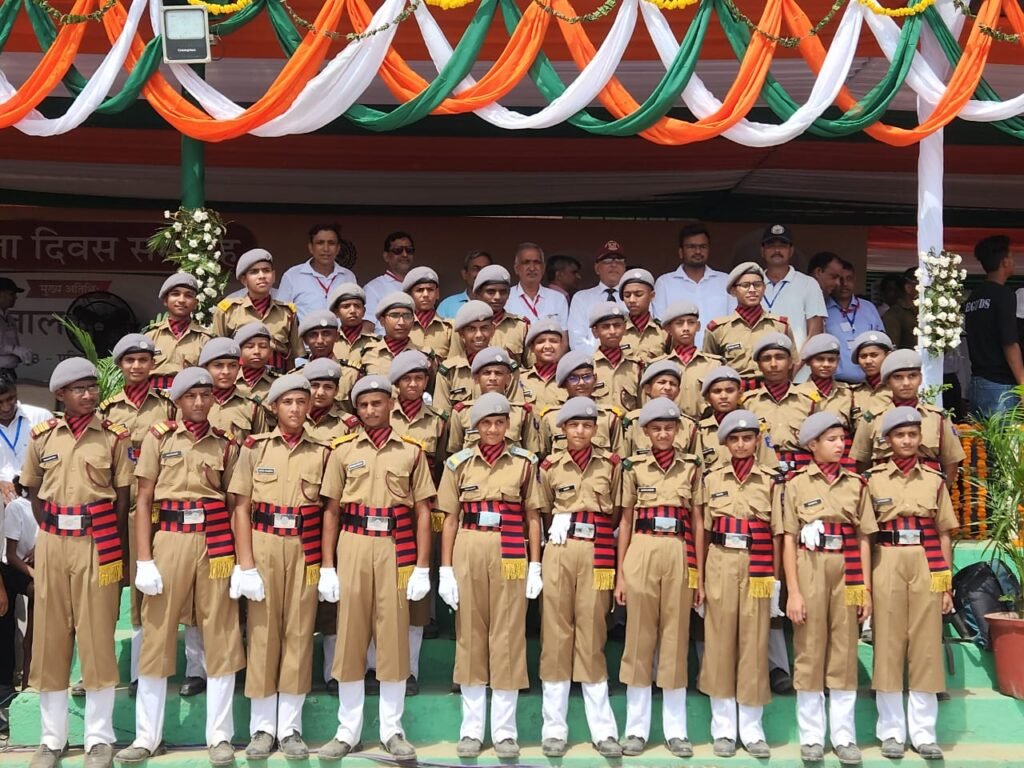 The recognition bestowed upon Sainik School Khara Kheri and Royal International Residential School Khara Kheri is a testimony to their unwavering commitment to nurturing future leaders and instilling in them the values of discipline, dedication, and patriotism. For Complete Sainik School Khara Khari Admission information, Click here.
To know about Sainik School admission process, Click here.