37 cadets of SS Ghorakhal cleared NDA written exam 2023 topping selection charts among all 33 Old Sainik Schools in India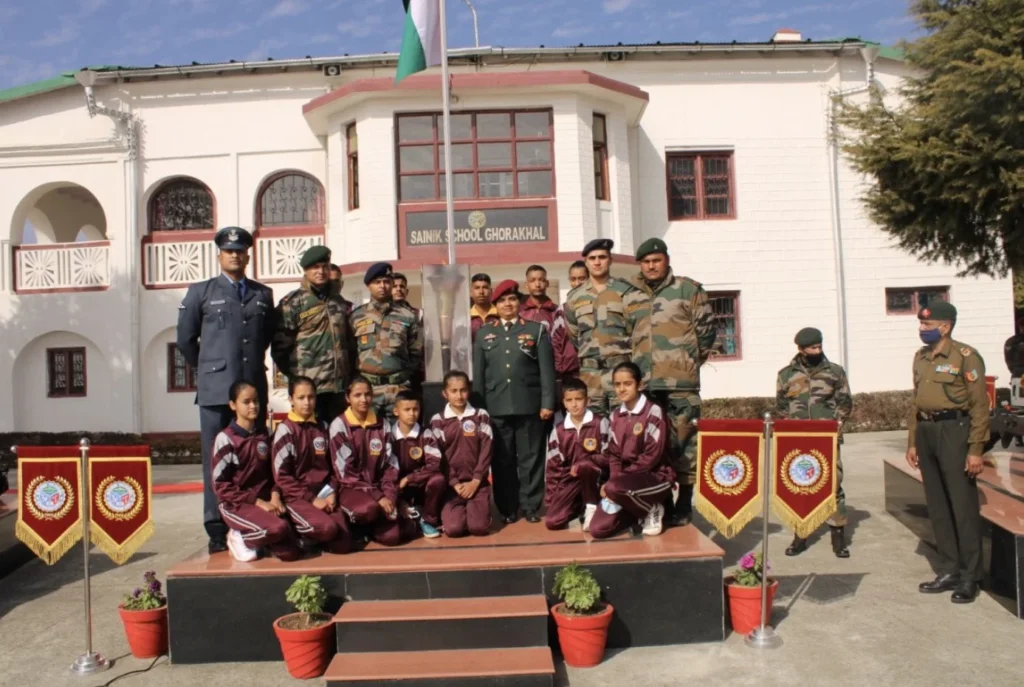 Sainik School Latest News: In the recently announced UPSC NDA/NA Written exam results, 37 Students from Sainik School Ghorakhal (Uttarakhand) have passed written exam. These 37 cadets have qualified to appear in the SSB interview conducted by the Service Selection Board of the Ministry of Defence for entry into the officer cadre of the armed forces through NDA 152nd course and Naval Academy 114th course. (37 Cadets clear NDA Written Examination Sainik School Ghorakhal)
Congratulating the successful cadets and the training staff for achieving this success in the UPSC-NDA written examination, Group Captain VS Dangwal, Principal of the Sainik School Ghorakhal said that Cadets of Sainik School Ghorakhal have always performed really well in NDA exam & this generation has also lived upto this excellent tradition.
The Principal of Sainik School Ghorakhal (UK) said that Sainik Schools are as an excellent platform for nurturing cadets and training them to join defence forces through a plethora range of academic and co-curricular activities. (37 Cadets clear NDA Written Examination Sainik School Ghorakhal)
Join Sainik School Ghorakhal through AISSEE
If you are an aspirant for Sainik School Ghorakhal entrance exam, then read our Sainik School Ghorakhal coaching classes post here. For Sainik School Online classes, download 'Sainik School Cadet' app.
For more information on Sainik School online classes, Read this Post.
For UP Sainik School Gorakhpur admission information, Click here. For UP Sainik School Lucknow admission information, Click here. For Sainik School for Girls complete Information, Click here. For AFPS Sainik School Delhi, Click here. class 6 syllabus for sainik school.
Sainik School Coaching Classes details
Know about All Old Sainik Schools in India